New in our assortment is a line of new LED filament lamps with a classic, retro, and spiral deco style design to give that extra atmosphere we all need this year. We already talked a bit about the different (Spiral and Retro) ones and their shapes and sizes, we also explained that the Classic bulb remains the classic bulb and only comes in one design and shape. Let's take a look at some of our best-sellers to improve the dinner table atmosphere this year!
Our Best of the Filament Deco Collection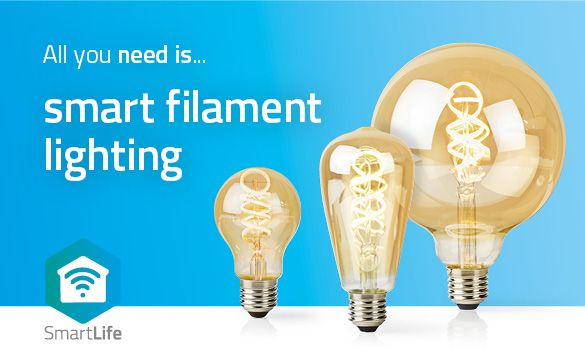 SmartLife Filament Lighting
The Nedis® Filament smart bulbs are similar in look & design to the energy inefficient incandescents, but are way more intelligent and use the latest LED tech for more energy efficiency. In short, these Edison-bulb-looking lights are both smarter and better looking.

Show them off in style - choose between different fittings and designs, take a look for yourself!
This week the Wonderful Winter Campaign focuses on New Year's Eve, how to plan and host that perfect NYE..
With the entertainment assortment from Nedis®, you can facilitate your customers to host a perfect NYE!
Ranging from karaoke-sets and turntables to disco lights and impressive fog-machines.
Check out the most attractive offers ⤵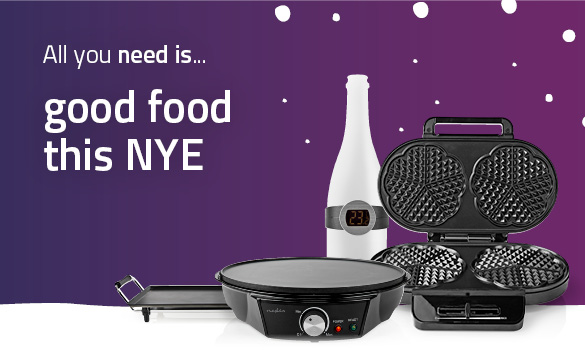 What you need is... good food this NYE
A perfect NYE isn't complete without ice-cold champaign, a well-fried raisin bun, and some in-between snacks. What better way to serve that perfectly-fried raisin bun with 90% less fat? With a Nedis® air fryer, no matter what healthy intentions your customers have, they can still enjoy that delicious raisin bun!
Want to impress? We also offer chocolate-, ice-, candy floss- and popcorn machines to top off a perfectly planned NYE!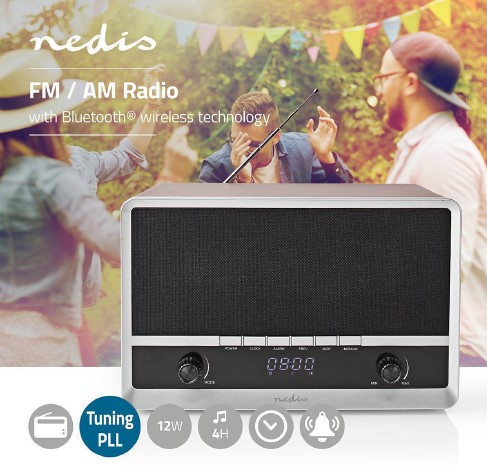 FM / AM Radio
Bluetooth® & Wireless
Vintage/retro is a real hype.
We can see that in the sales of all our retro radios.
New in our assortment is a table design radio with a stylish wooden look housing in a retro design bit the electronic features of today. You can enjoy your favorite FM music stations or stream your Spotify playlist over the Bluetooth® connection.
The control buttons provide the ultimate user experience switching between radio, Bluetooth®, or AUX.
Our Most Popular AM / FM Radio's